Product Overview
Mo'Spices Low Sodium Seasoned Sea Salt- 8oz bottle (Net Wt. 6.3oz)
Don't let 66% less sodium and no fillers fool you. The addition of these well-balanced seasonings transforms an ordinary meal into a nutritious delight. From soups to steaks Mo'Spices Seasoned Sea Salt makes any dish the main course.
Sprinkle, Shake, or Dash excitement back into your meals today.
Try on chicken, turkey, lamb, meats, fish, soups, rice, potatoes, stews, and vegetables.
Ingredients: Kosher low sodium sea salt, paprika, celery seed, garlic, onion, spices and cayenne pepper.
An All Natural, Low Sodium, Gluten-Free, Soy-Free, Sugar-Free, Filler-Free, No Artificial Colors/Flavors, Premium Ingredients Product.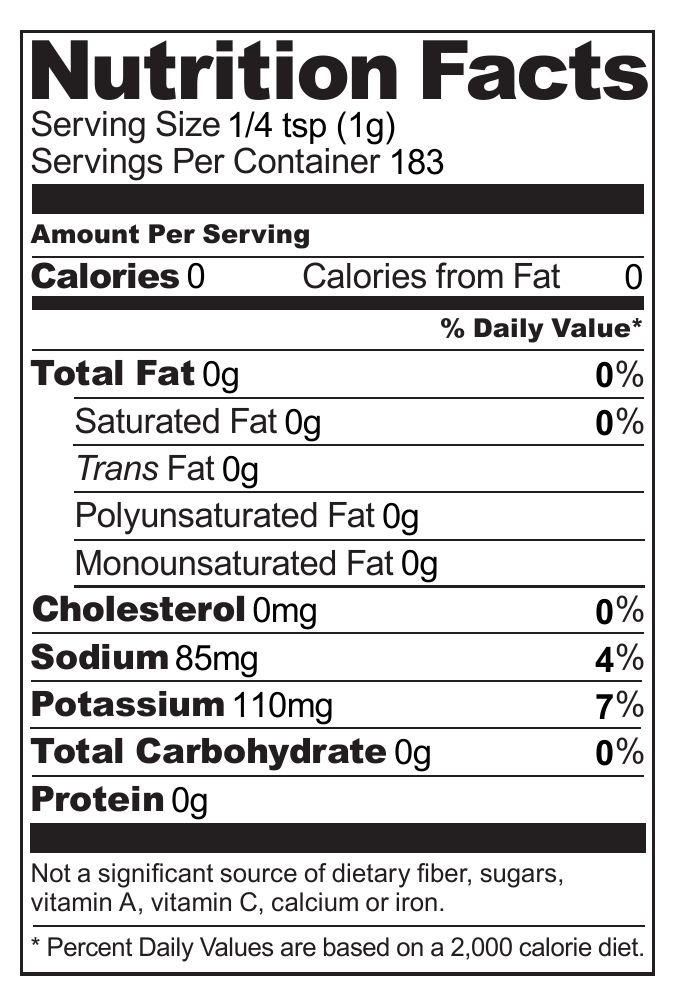 Reviews
(10 reviews)
Write a Review
5

Best Seasoning Salt Ever

Posted by C Donnell on 27th Jun 2019

Best seasoning salt I have ever had. I can use it on almost every single savory dish I make. It tastes better the lawyer's brand. So much better that I will never by that brand again

5

Best Seasoning I've ever tasted

Posted by Unknown on 16th Jun 2017

This is the best seasoning salt I've ever tasted. And the bonus is that it doesn't have the bad stuff in it.

5

Love it!

Posted by ALESHA Bailey on 13th Oct 2016

I ordered 2 of each this time and can pretty much use them on anything.

5

Great Product

Posted by Alesha M Bailey on 19th Apr 2016

I'm happy I ordered from your company, it was great on my meats, veggies and even eggs!

5

Love this stuff !!!

Posted by Deb Custer on 5th Jun 2015

We love this stuff !!!! We use it all the time....for all kinds of things....can't get enough of it !!!

5

Great seasonings!

Posted by Latrice on 20th Sep 2013

Love my Mo'Spices Seasoning Salt - and the complimentary Adobo is great too! Hope to see you in the local stores soon.

5

Amazing Product

Posted by Carol -College Park on 13th May 2013

I was so impressed with the spices,just the right amount of seasoning for the dish!! Will be re-ordering and telling friends about this unique product

5

Love Mo'Spices Low Sodium Seasoned Salt

Posted by Unknown on 11th Mar 2013

We absolutely love this seasoning. It tastes great on fries, peas and so much more. Thanks the no-MSG alternative.

5

Best Quality Product

Posted by Doris Shahida Muhammad on 14th Sep 2012

I used this product once before and discovered it was fantastic. They were given to me as a gift. I realized my food tasted better, more lively. Some spices sort of mask the taste of your vegetables and food. But this product brought out the natural flavor of the food. I ran out and would not purchase from the store. I made my order and was patient until they arrived. I did not have to wait long.